Tianrun group chairman Qiao Jianshe led a team to Ecuador manavi province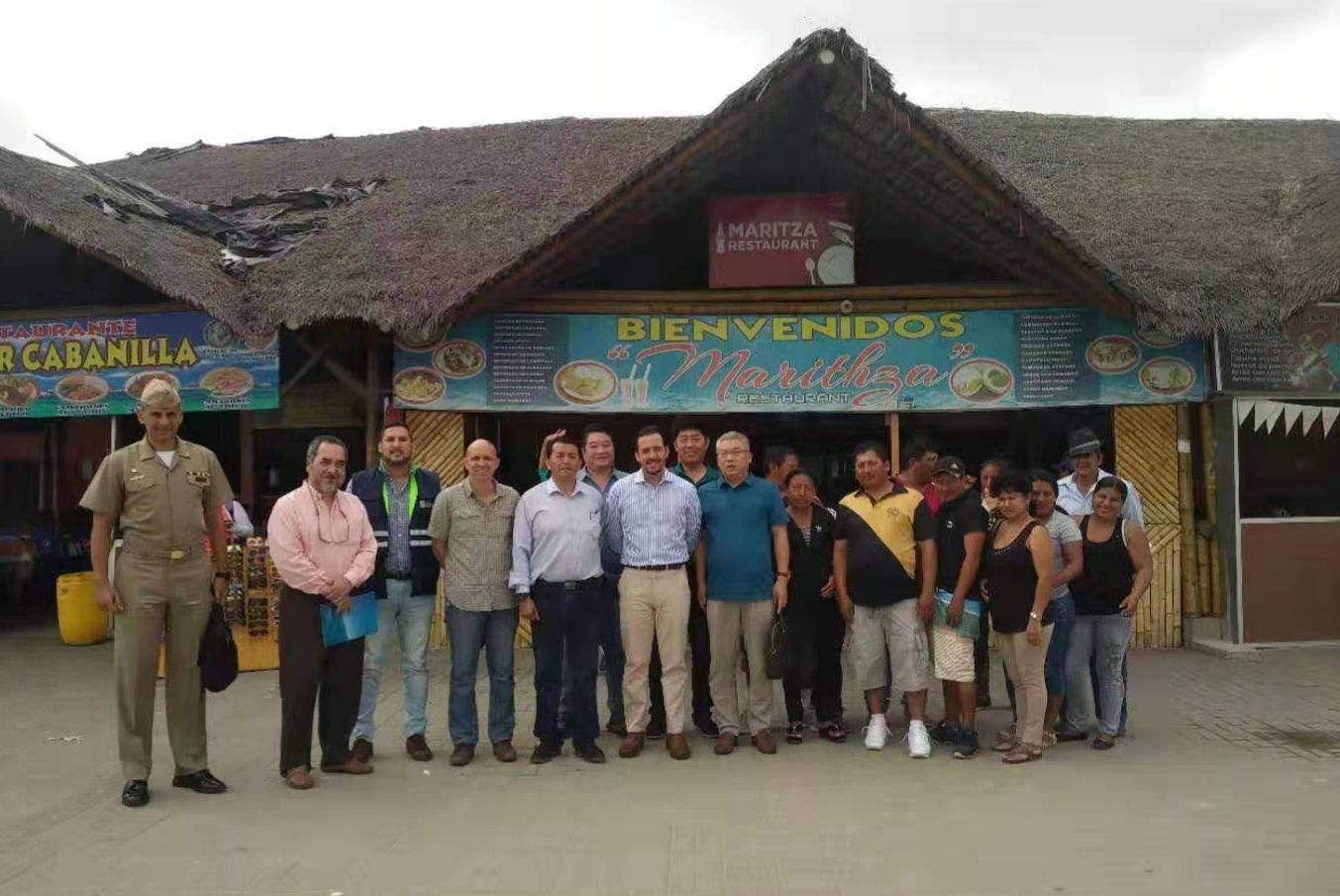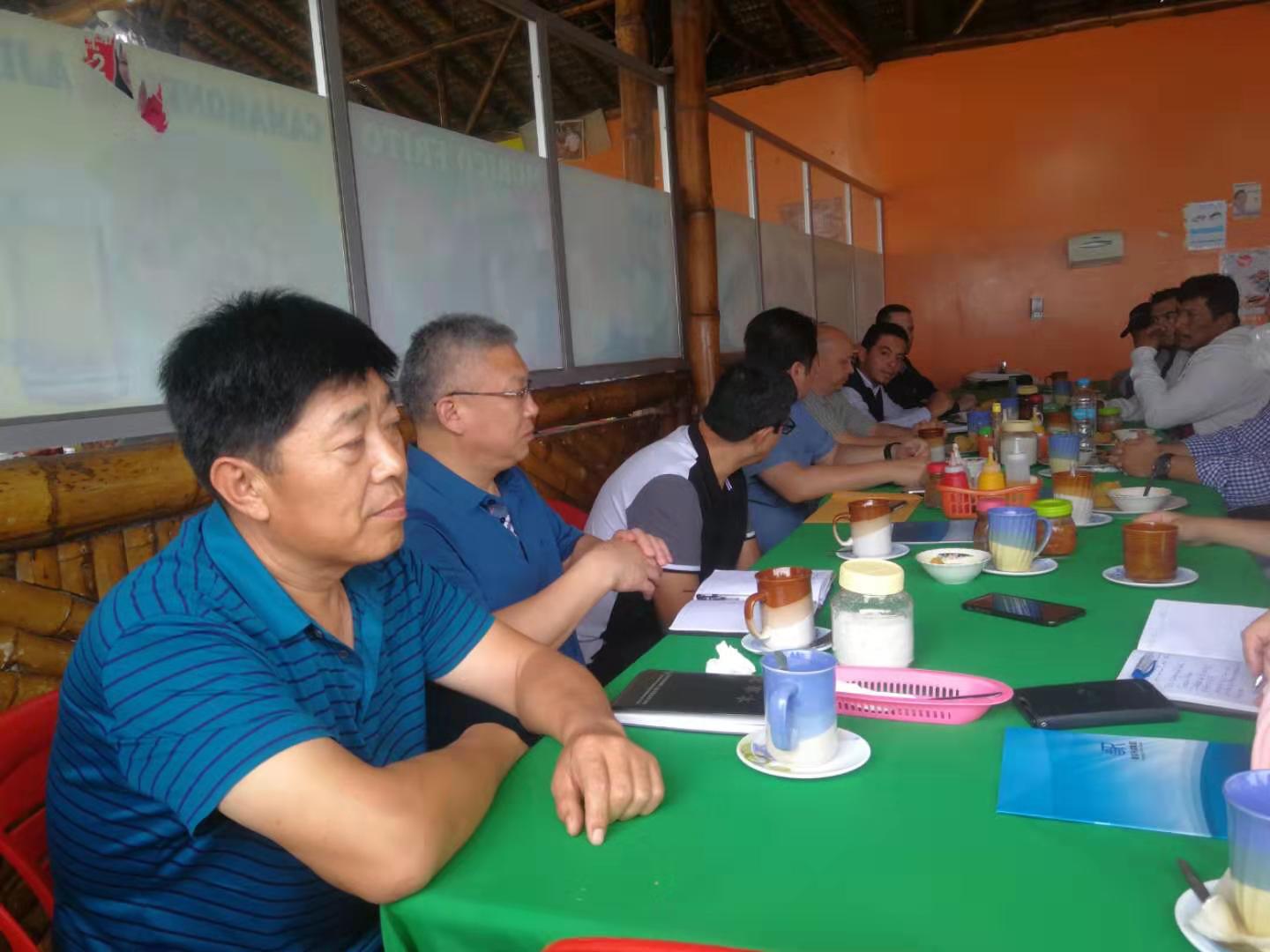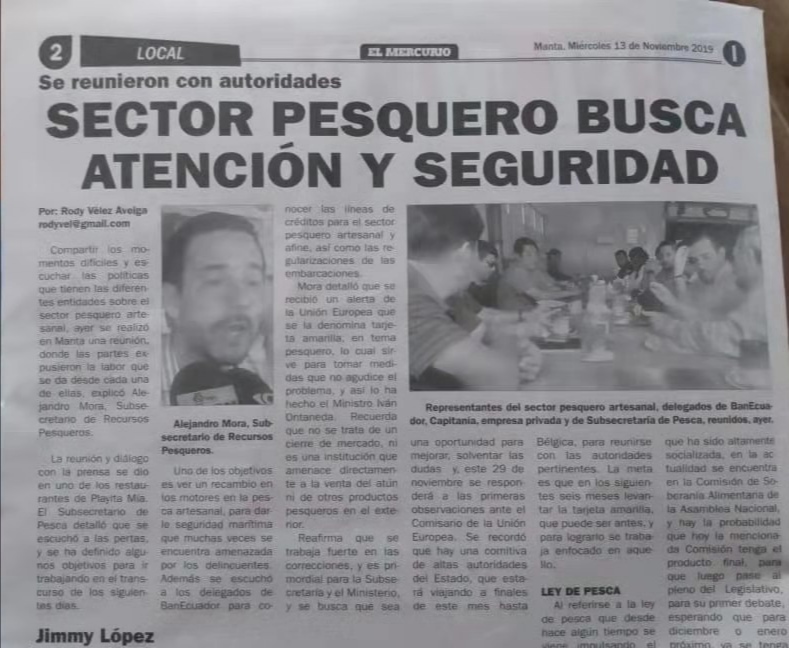 On November 13, 2019, Qiao Jianshe, Chairman of Tianrun Group and Wang Yun, Deputy General Manager of South America, met with Mr. ALEJANDRO MORA, Vice President of the National Agriculture and Fisheries of Ecuador in the JARAMIJO City of Manavi, Ecuador. President of the Agriculture and Fisheries Association Mr. JIMMY LOPEZ, as well as representatives of the Coast Guard, representatives of the National Bank, representatives of the Agriculture and Fisheries, etc., totaled more than 20 people.
The Ecuadorian side proposed the use of Yamaha outboard gasoline engines for the small-scale fishing of small fishing boats of local fishermen and farmers. Due to the high level of production and the problem of robbery, we proposed a semi-submersible paddle with a diesel engine. Achieving a solution to reduce energy consumption and prevent robbery, and obtain the unanimous approval of the Ecuadorian and conference delegates. After the meeting, the two sides were interviewed by the local TV station, and the local TV station "Manawi Daily 2 version" news. Then we visited the FRP shipyard, learned about the manufacturing process, and carried out the matching machine, blade equipment and factory. For regard to the new ship supportand the feasibility of the old ship transformation was in-depth exchange and a consensus is reached for the new ship to be equipped with a full set of marine equipment by Qingdao Tianrun. At present, Qingdao Tianrun Group immediately prepared to enter the design work of fishing boat reconstruction.